• A built-in waterproof pocket holds 20+ wipes wet for up to one week (or a soiled onesie away from your other items)
• A First Aid Bou-boo Bag in the back pocket
• Credit card & cash "slots"
• Key or pacifier hook
• Ergonomic, weight bearing 1.5" belt and buckle
• Baby-friendly, compliant with the highest safety standards (California Prop 65)
• High quality recycled vegan leather exterior that's durable and wipeable
• Canvas line made from premium nylon canvas
• Wipeable and stain-resistant nylon lining
• Waterproof-lined pocket to hold wipes or wet items

Made from recycled textiles (vegan leather and nylon)
Dimensions
• Overall: 11"W x 6"H x 4"D
• Front pocket: 7.5"W x 3.3"H x ~1"D (depth tapers at the bottom)
• Main pocket: 11"W x 6"H x 3"D (depth taper down to 1.5")
• Waterproof pocket: 8"W x 6"H envelope pocket (~1"D)
• Back flap: 7"W x 4"H
• Belt: 31-46" (FREE belt extender available with all purchases)
We recommend using a damp washcloth and dish soap to clean up non-staining soiled spots from the exterior and interior of your Kibou. Try not to submerge your changing pad in water as this can damage the fluff of the foam inside.

Cleaning up a more intense mess? You can use disinfecting wipes gently over the soiled areas. We recommend not using heavy disinfecting chemicals or harsh abrasive wipes frequently as it can damage the unique properties that protect your vegan leather from day-to-day wear and tear. Be gentle with your Kibou when cleaning to get the most life out of your bag.

For more detailed care instructions, visit our Kibou Care Guide page.
FEATURES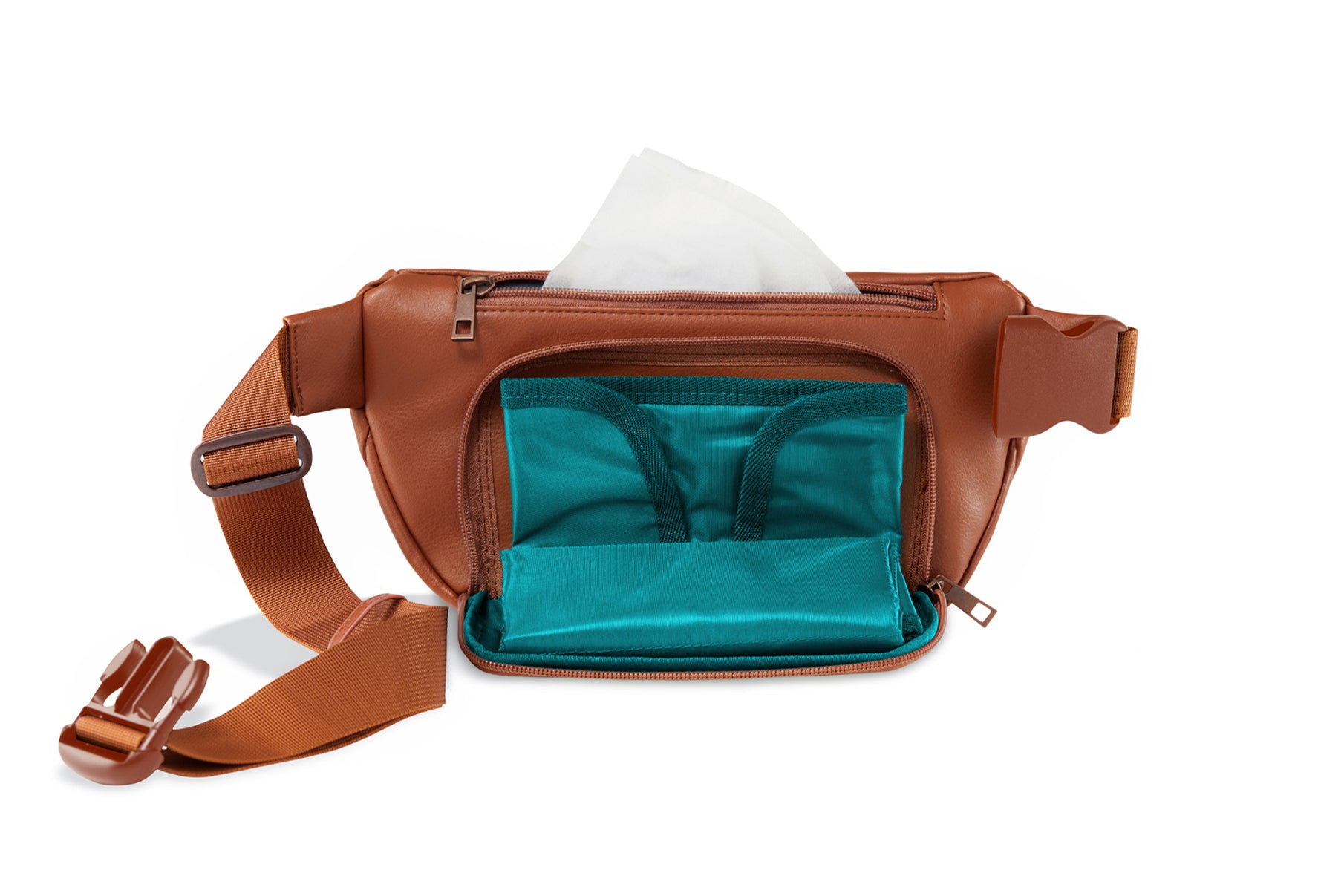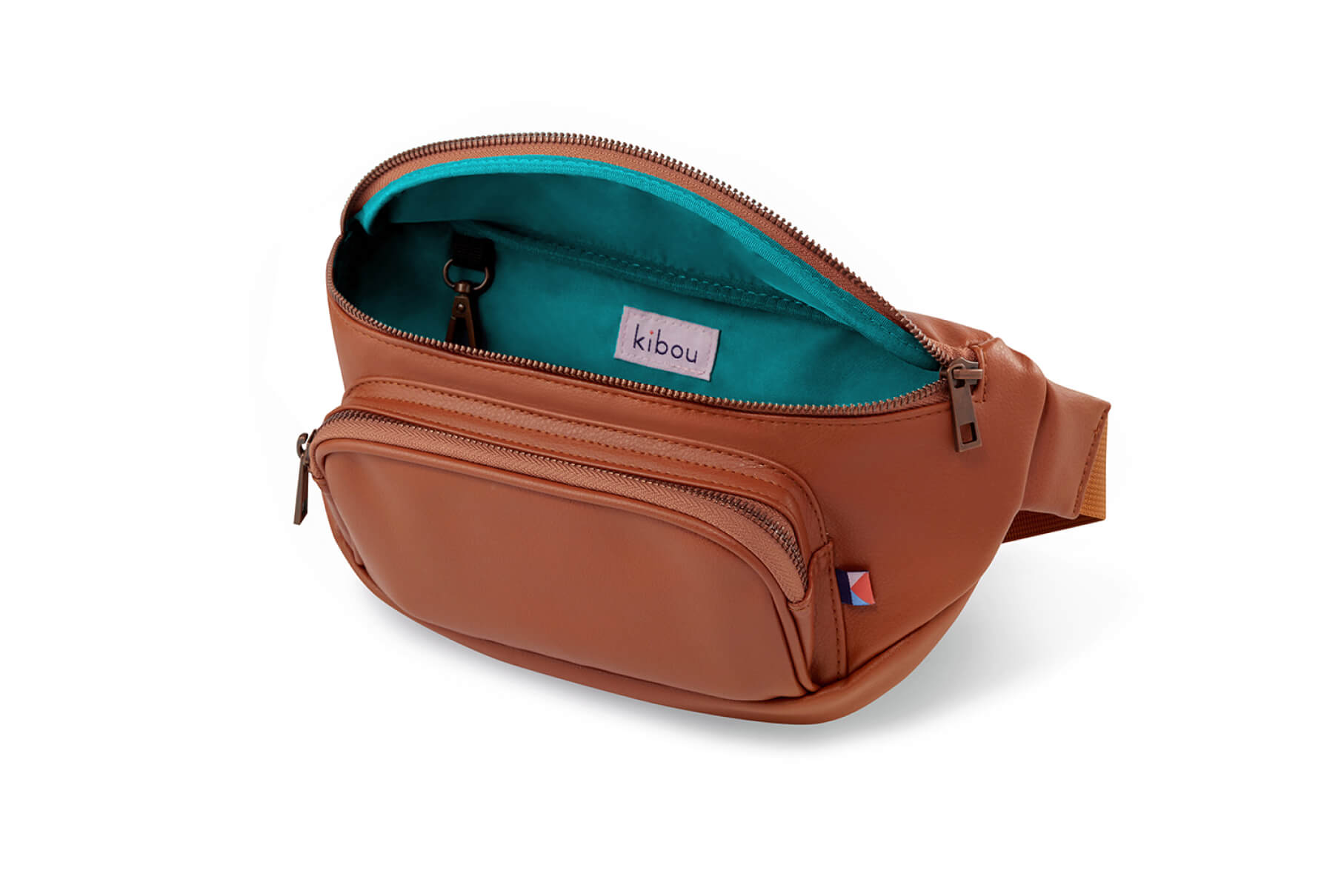 Reasons to Love
Deliberately Minimal
All the compact functionality of a full diaper bag...without the bulk. Exhibit A: Fold-out, detachable changing pad.
Wet Wipes Await
Wipes at your fingertips whenever you need them.
Grows with your family
No more diapers? Say Bye-Bye to your changing pad & Swap in your first aid Bou-Boo Bag
Lightweight and Convenient
Unload and buckle up to your stroller with less fuss.
Easy to Clean
Dirt, germs and sticky fingers are no match for the durability of our materials